Vehicle Graphics Branding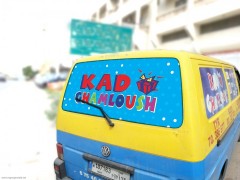 A vehicle isn't just a method of getting from A to B; it's an advertising opportunity. From simple logos and contact details, to bright and colourful full vehicle wraps, trust us to help you turn your company vehicle into a cost effective marketing opportunity for your business with vehicle graphics.
We understand your vehicle is vital to your business - and not for logistics. It provides a first impression for potential clients or customers, and serves as a reminder to those who already know you.
To help you find the perfect vehicle graphic solution for your business, we offer a full vehicle signage service from design to delivery, all tailored to your individual needs.